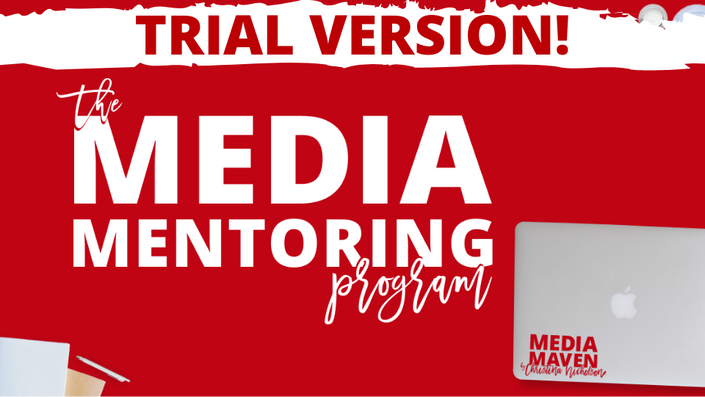 FREE! The Media Mentoring Program: Boost Your Authority and Skyrocket Your Visibility
Part of a 10-week mentoring program built using proven media strategies (so you can FINALLY get the exposure you deserve)
You probably know you can get more exposure by paying for ads, but the truth is that it's getting more and more expensive as the space gets noisier.
It's getting harder and harder to stand out, and it's costing companies a lot of money. Fortunately, I know about a specific kind of media that can separate you from the pack, something that I've personally had experience in for more than 10 years…
Mainstream Media.
I'm talking things like getting exposure on the news - on TV, in magazines, popular blogs, radio shows, podcasts, massive publications, and more.
This kind of media has been around longer than Facebook and Google Adwords, and you know what? Those who know how to take advantage of mainstream media completely separate themselves from the rest, because it's not something everyone has access to.
If you simply rely on paid ads or organic traffic, your competitors may take the spotlight from you, reaping massive benefits from the major channels that exist that can boost one's authority and skyrocket a person's visibility seemingly overnight. Just think of what that can do for your brand!
My experience is your shortcut
Thankfully, that's where I come in.
You see, I've worked in the media for more than 10 years. I've been a journalist, TV reporter, anchor, and national TV host.
Since then, I've taken my skills from that world and have applied it to the online business space, helping business owners like you learn how to navigate the world of mainstream media, something that doesn't come naturally to most people.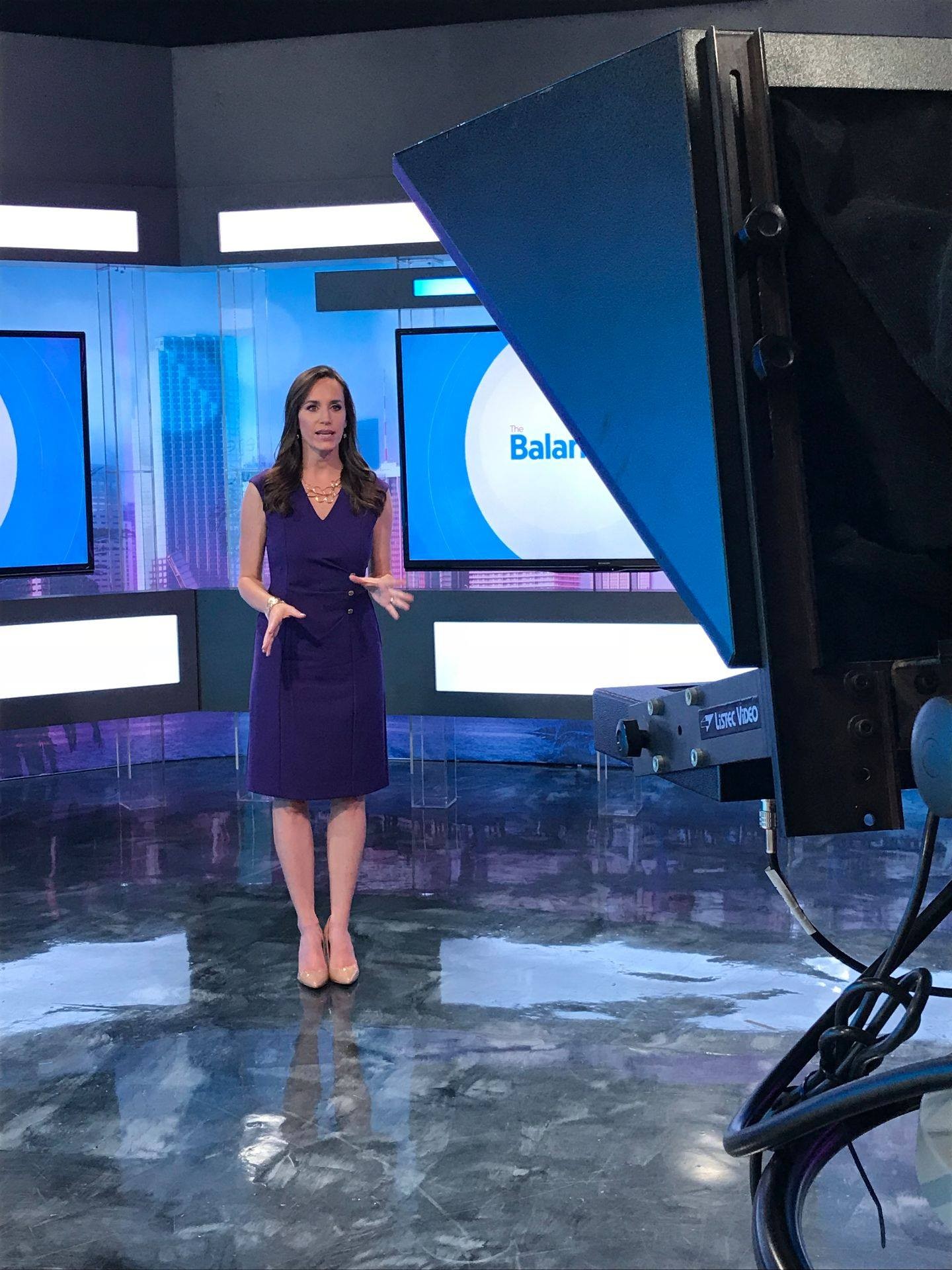 The opportunity to quickly grow your business is there. With the right moves, you can get major exposure and become THE go-to brand that everyone talks about.
It's never been more possible in the history of time to obtain the kind of publicity you can today. It's incredible. Imagine being seen on TV, in the newspaper, magazines, online, and as a guest on your favorite podcasts.
There's so much noise out there and getting this kind of exposure isn't easy. In fact, it's nearly impossible without some help, which is unfortunate because there are brands that have a solid product and a good reputation that, frankly, nobody knows about.
And if you're not known, you're not going to be in business for very long. If your business isn't where you want it to be and if you're ready to grow, this is for you. Now.
So, together, what can we do about that?
This is your one-stop shop to becoming a media powerhouse
I'm going to teach you how the media works - new media and traditional media so you know what you should (and should not) do to get more publicity.
I'll give you all the tools you need to win big by being everywhere - on TV, online, in magazines, in newspapers, on podcasts and more.
By being featured in these outlets, you are being endorsed by them... and I'll show you how to do it the right way, so you see the snowball effect in the attention you receive and the money you make.
You don't need big bucks to earn publicity. You don't even need to hire a publicist. You just need to know what to do.
That's why I created this mentoring program.
This is your one-stop shop to becoming a media powerhouse.
There are lots of other media courses out there, but this one is different. It's not just a course, it's a mentorship. You will have incredible access to me - someone who has worked in five different newsrooms across the country as a producer, reporter, and anchor, has written for the most prestigious publications in the country, and is a current national TV host.
Because of this, you'll have all the knowledge, tools, and strategies to find your newsworthy story the media will LOVE and be able to pitch it to countless media outlets – TV, podcasts, online, and print – what your target audience is watching, listening to, and reading.
I will walk you through what to do and how to do it so you with earn publicity, be known as an authority in your industry, so you will get more traffic and visibility.
Thousands, even millions, of people will know, like, and trust you before you even shake their hand.
Get one-on-one mentoring directly with a 10 year media veteran
Welcome to a small sample of...
The Media Mentoring Program
Course Curriculum
Module 0 - Getting Started
Available in days
days after you enroll
Introduction
Available in days
days after you enroll
Module 1 - Your Personal Brand
Available in days
days after you enroll